Bringing our corporate practices into alignment with our responsability
Our culture of societal responsibility is at the heart of who we are. This is reflected in our daily quest for operational excellence at every level, and is clearly built in to our growth strategy.
We want our growth to be responsible and to factor in the many challenges facing our area of activity, in particular, reducing our environmental footprint, preserving ecosystems, and engaging in local development and dialogue with local communities.
Our commitments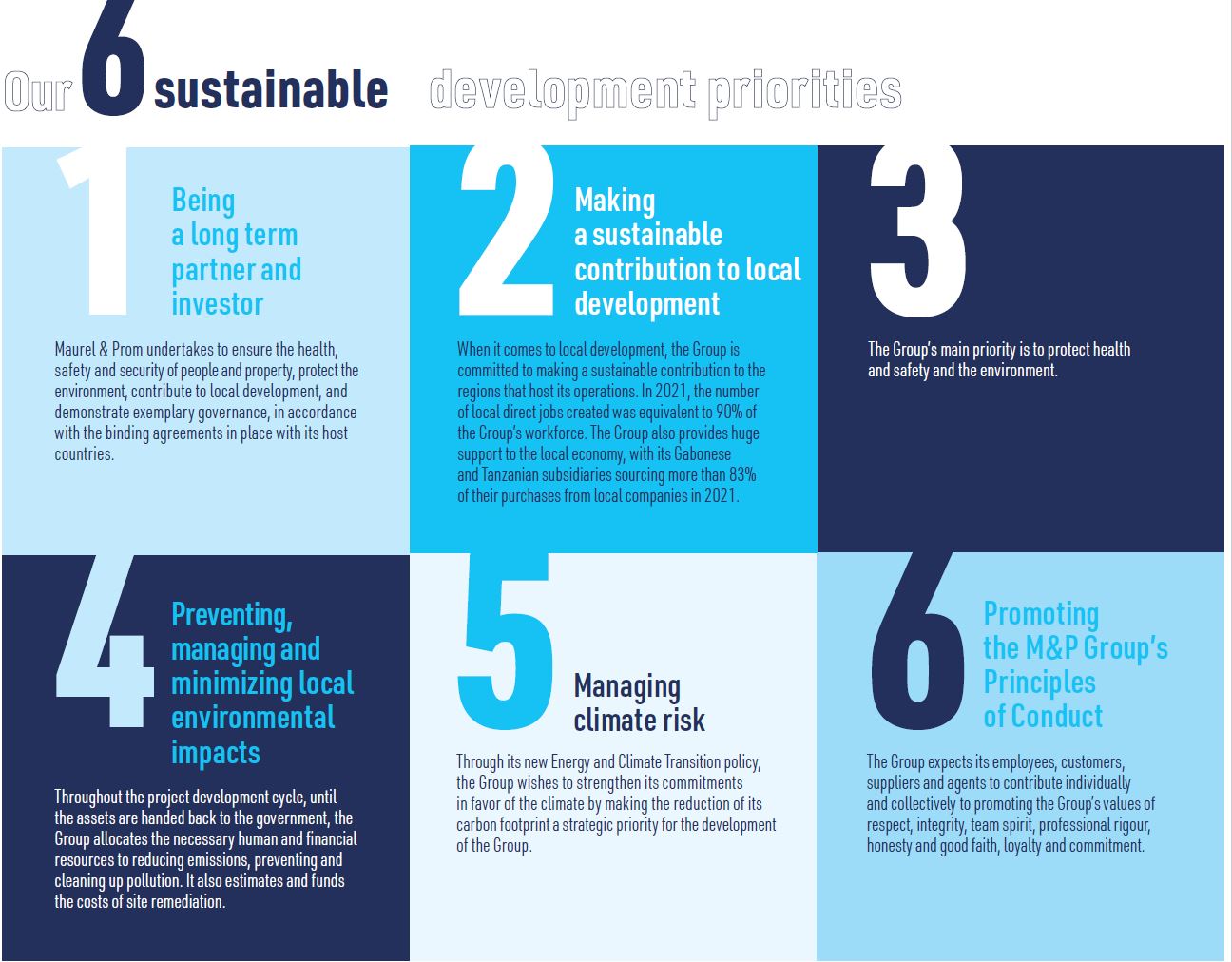 Governance for responsible growth
Our Board of Directors is particularly involved in honouring these commitments, as demonstrated by establishment in 2022 of a committee dedicated to CSR matters and sustainable development in order to further incorporate sustainability, risk management, and responsibility into our growth strategy.
Our sustainable development aims are fully integrated into the Group's growth strategy, which is steered by our Management Committee. With this in mind, in 2021 we formalised our commitment to climate-related issues through our Energy and Energy and Climate Transition policy , which aims to considerably reduce our carbon footprint as well as that of any new business that we acquire.